Why hello there! I have been anxiously awaiting the day that I felt like blogging again, and I think the day has come. I often find it hard to want to blog after a full day of sitting in front of the computer. It's when I remember how much I enjoy sharing our adventures and looking through them time and time again that I realize it's something I really do like.
We had a wonderful New York summer, and I feel proud to have survived the hell that is New York City subway stations. I've found the key to surviving them in case you wanted to know:
Wear your hair up every.single.day
Expect to look like crap once you get to your destination
There really is very little room for looking cute when you step outside, walk several blocks to a station, and stand waiting for an average of 3 minutes in a rat-ridden place that feels like a hot hair dryer. I really do love New York most days!
Anyway, thank you for graciously welcoming me back, dear readers. I'm hoping the fall will hold lots of fun (and less sweaty) adventures.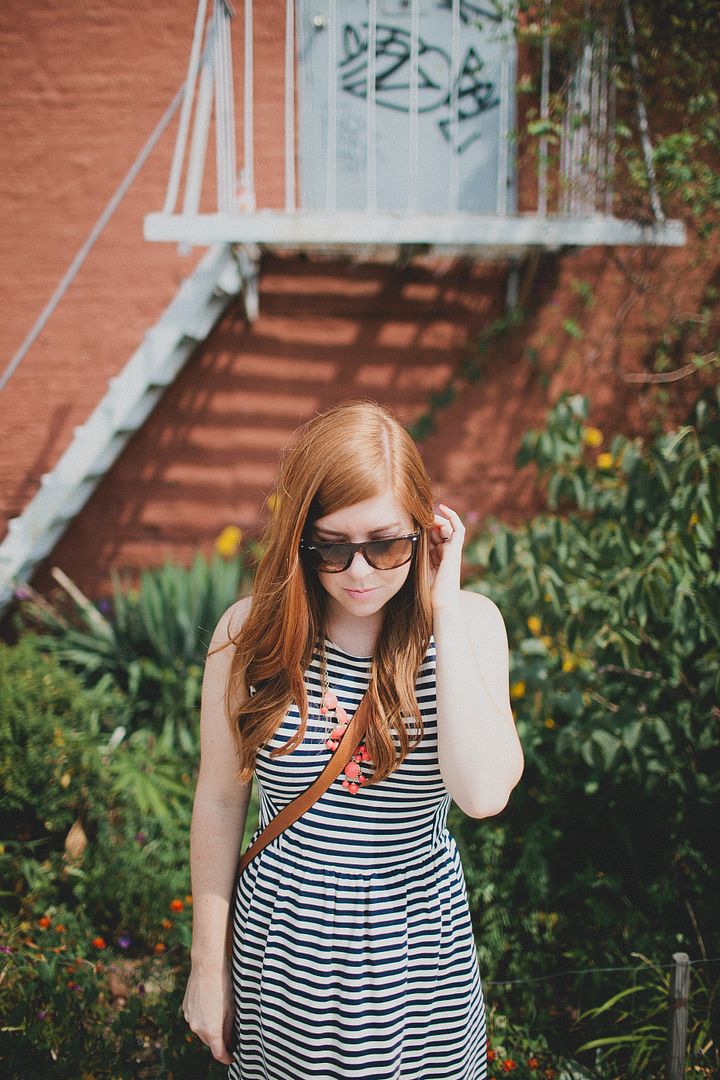 This is my favorite
dress
of the moment. I wear it most Saturdays. And many other days, let's be honest.