In an effort to have something written down to look back on, here we go with another little pregnancy recap! We reached the 25 week mark on Sunday and it feels like time is flying by. I'm finding it hard to believe my stomach is going to get any bigger, but this baby has a ways to go and will likely quadruple in weight before she is born (yikes!). We've spent the last few weeks purchasing things for the nursery and it's slowly coming together. We also went to Iceland for our babymoon and it was one of the best adventures together. While it wasn't as relaxing as a tropical beach vacation, we figured those would be easier to do someday with a baby than something like Iceland. It didn't disappoint and I'm still going through my pictures just as in awe as when we saw these things in real life (more to come on that soon).
Since we are hoping and preparing for a natural, medication free birth we've spent a lot of time recently exploring things like birth classes and doulas. We've also been reading different books about birth, and while I found it all fascinating before I was ever pregnant, it hits a new nerve knowing this will be something I go through in a few short months. I'm mostly excited but also YIKES! It's been a treat to see Aaron get super into it - sometimes we get happy-teary just talking about this new little life. Although yesterday at breakfast I did confess to him how I was a wee bit jealous at how he gets to look forward to the baby without the super intense task at hand (aka labor).
In other funny things, we now can SEE her kicking! It's truly like there's an alien living inside of you when you start seeing the kicks from the outside. I enjoy each and every kick but it's no joke when they tell you you'll be peeing all day every day. I was guilty of using a lot of toilet paper before but now it's like a roll a day over here! All in all, I've been pretty comfortable and am enjoying the ease of the 2nd trimester. I imagine that'll be changing quickly as I continue to grow into the heat of the summer. More updates to come!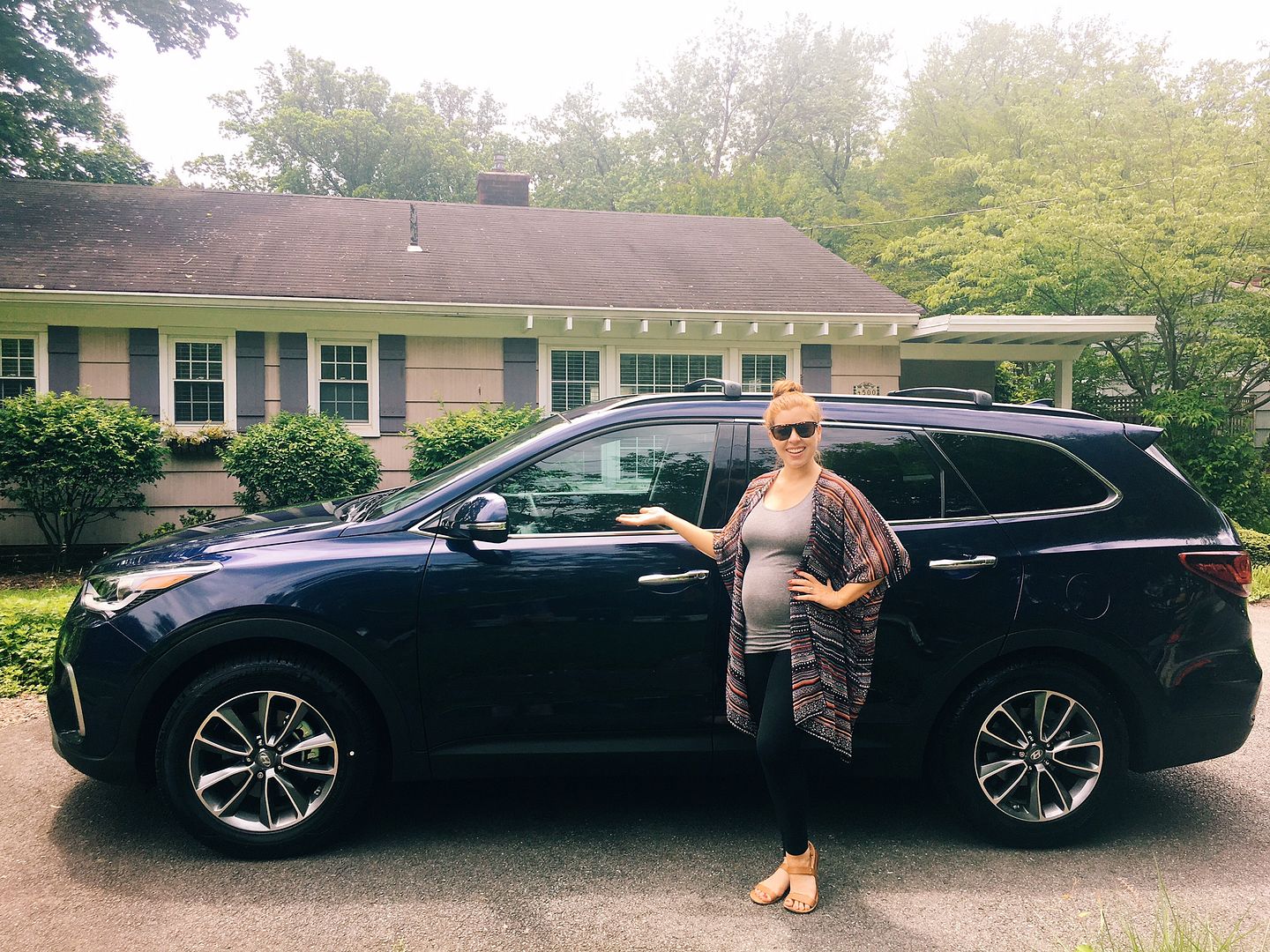 We bought a new car! It's a 2017 Hyundai Santa Fe. Somehow this felt more adult than buying a house!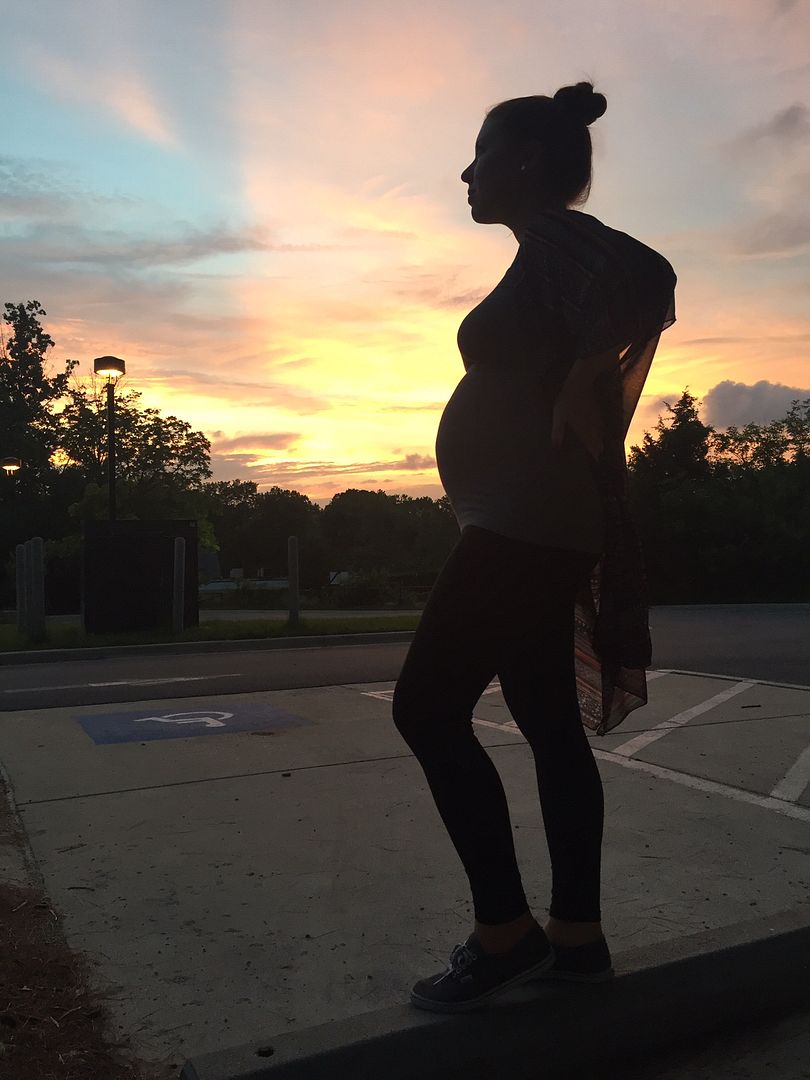 The bump! And more importantly - a gorgeous sunset on our walk last night!