At the beginning of September my co-worker turned great friend
Christine
announced that she was moving on from ONA [insert crying emoji]. In order to properly send her off, we set out to have an afternoon of skyscraper hopping! We first went to the Top of the Rock for an ONA field trip, where Christine and I ended up sitting and chatting for several hours after the rest of our team left. There's nothing quite like girl chat (and photo shoots) 70 floors up! It's amazing how quiet and serene the landscape can seem when you're so far removed from the honking cars and trash-filled streets.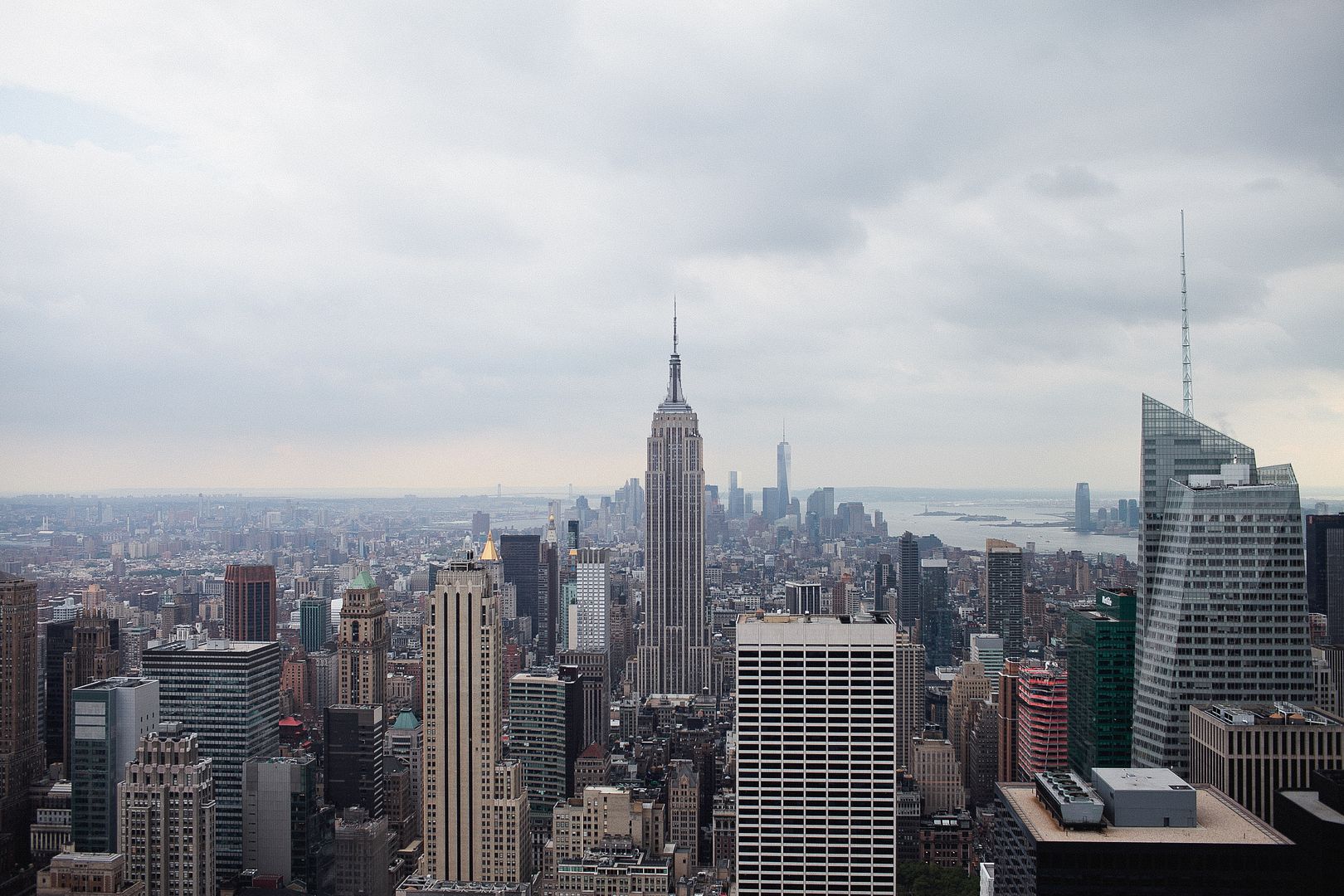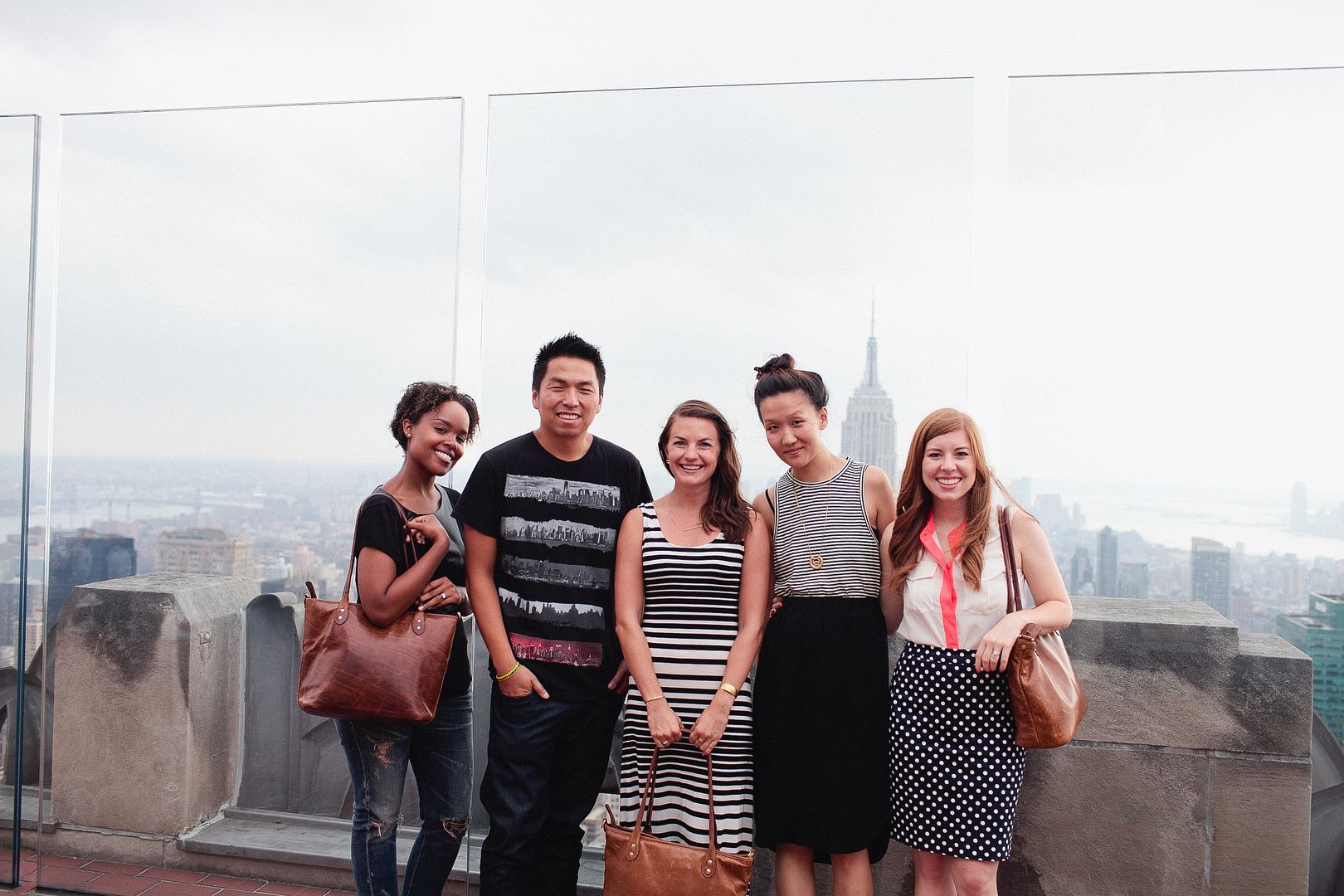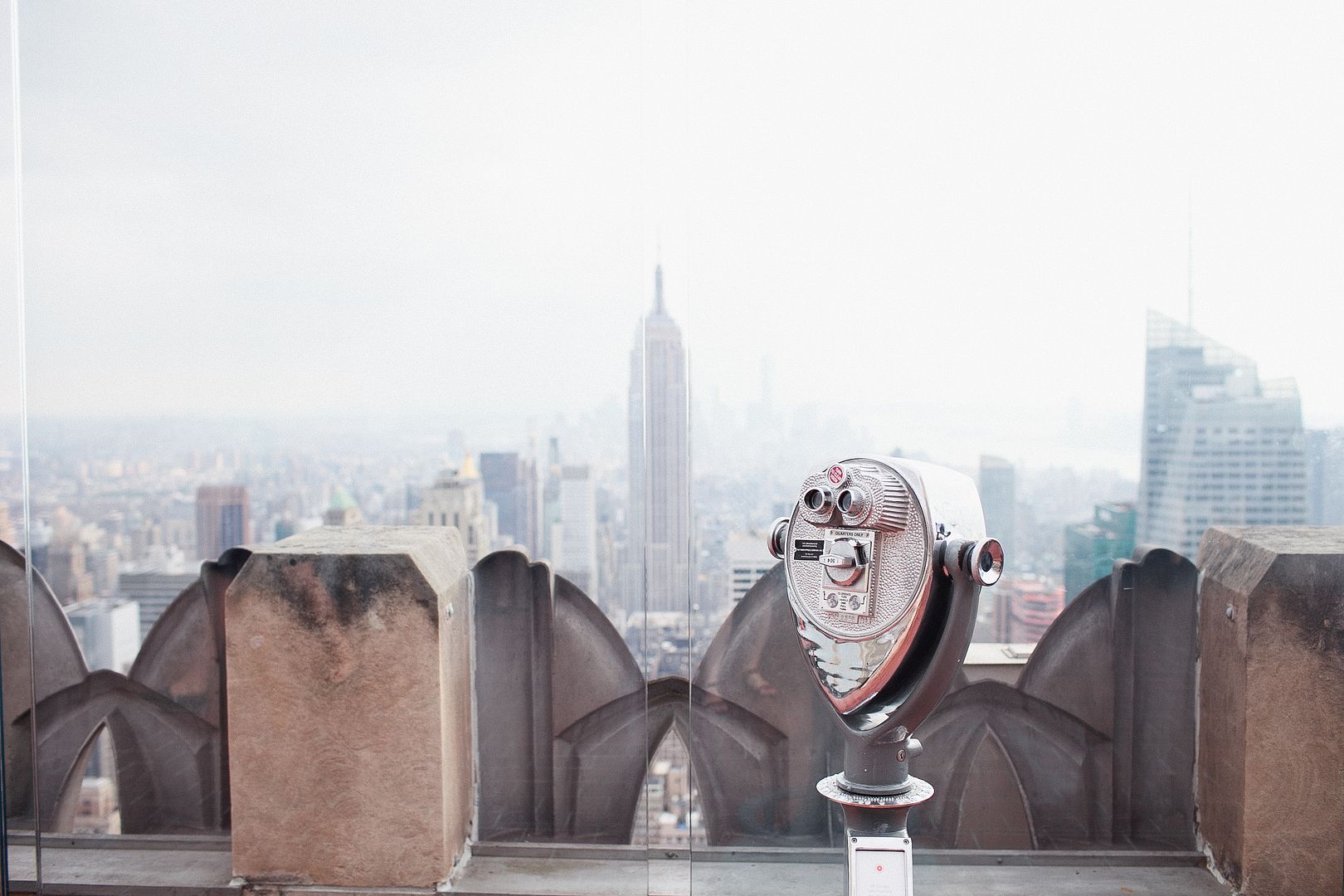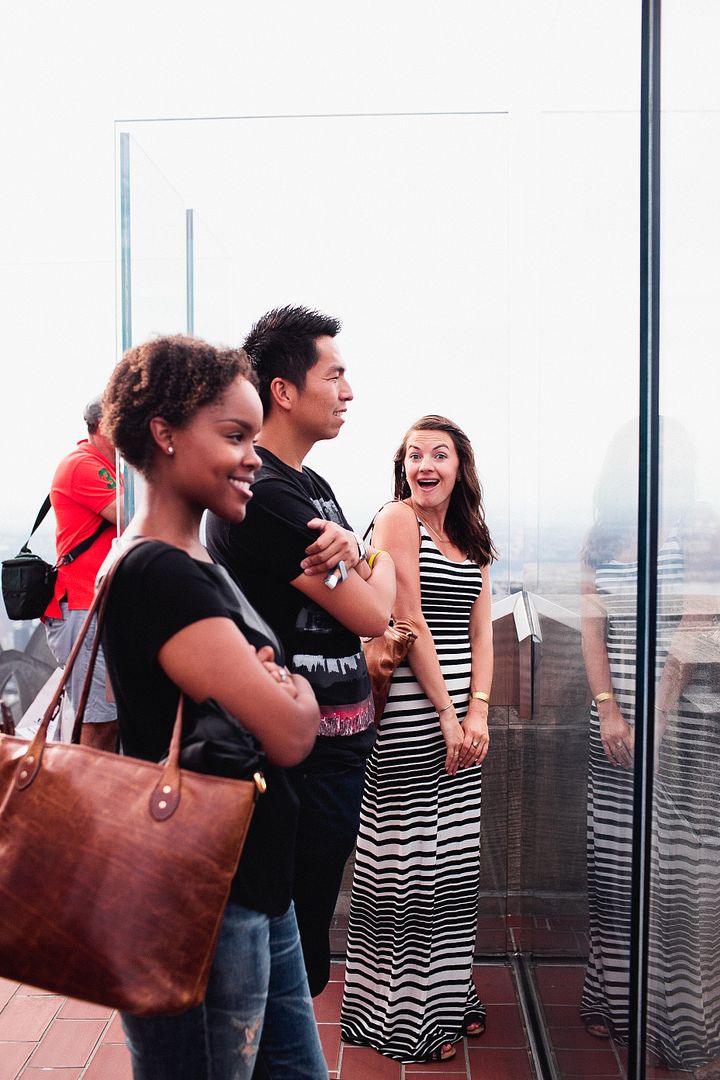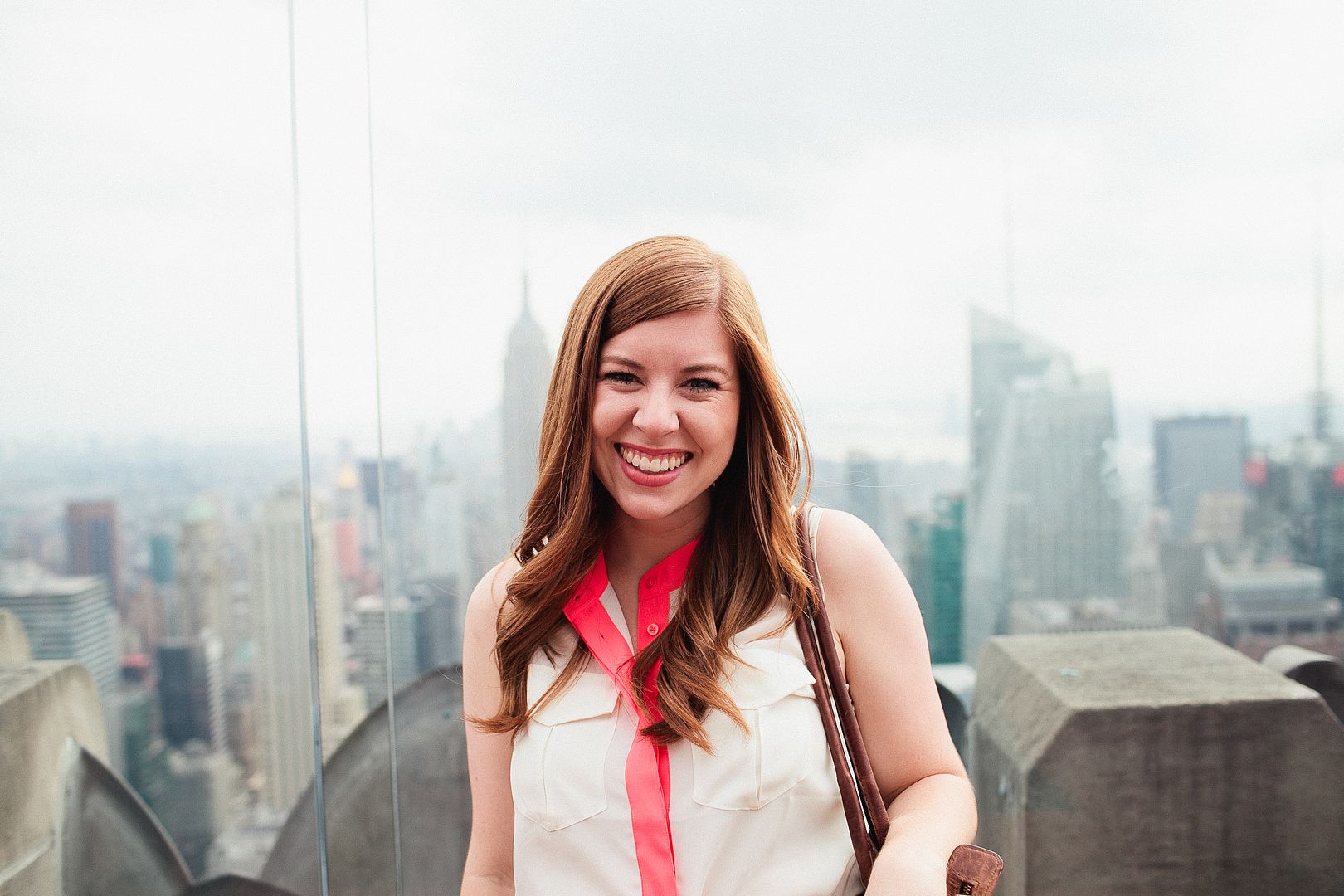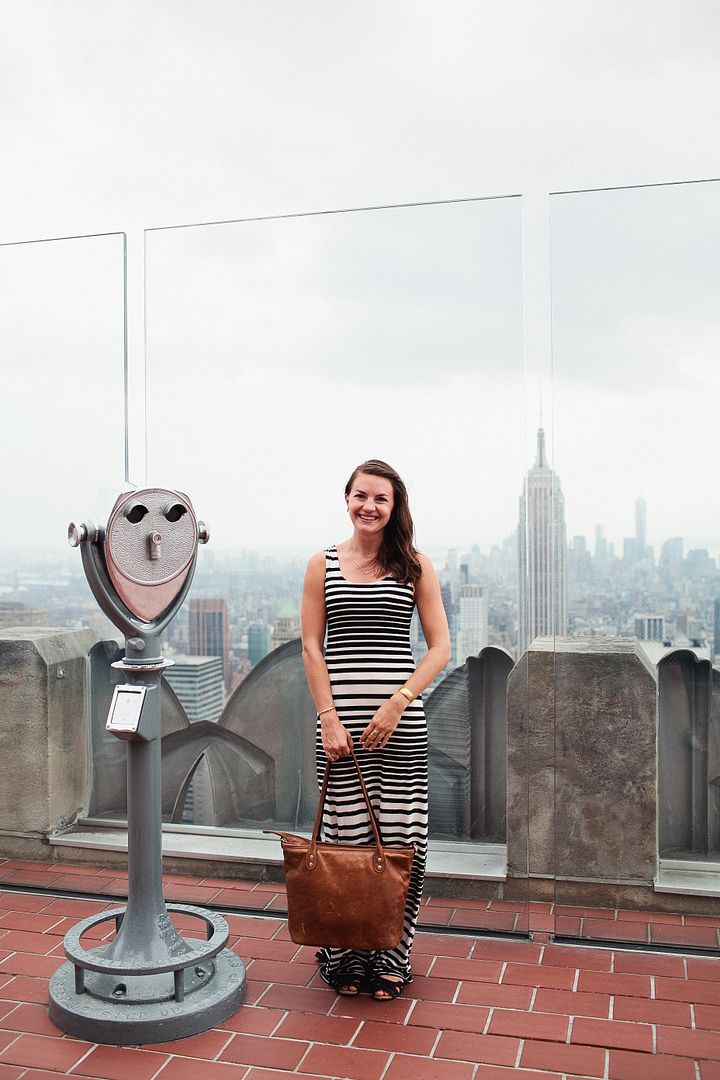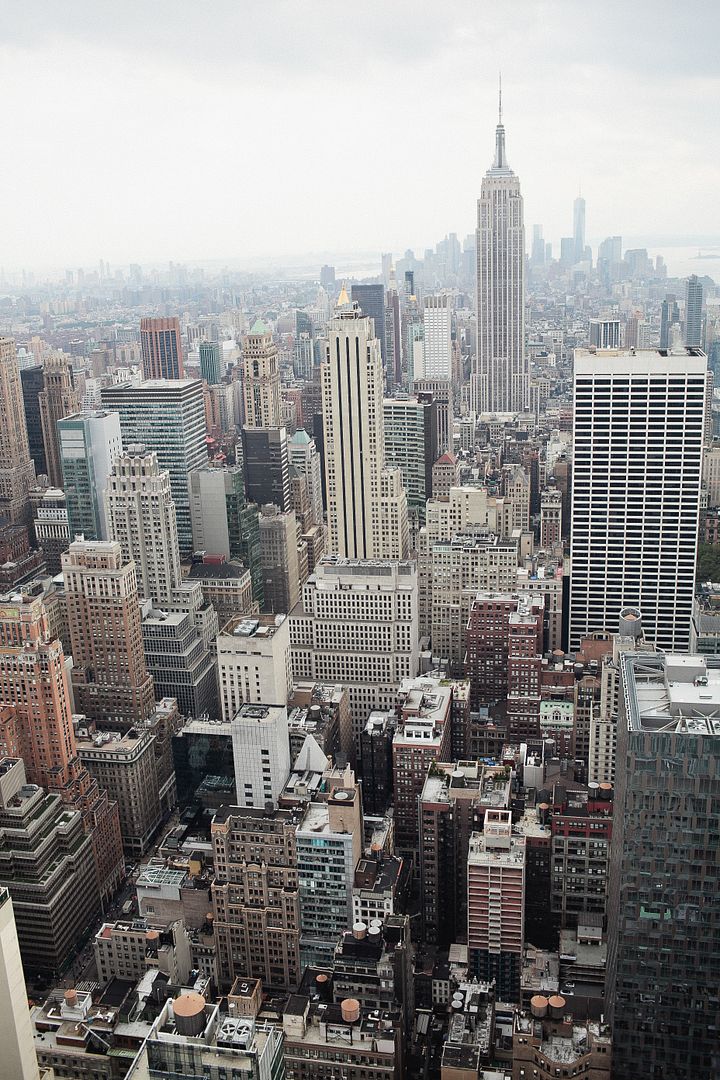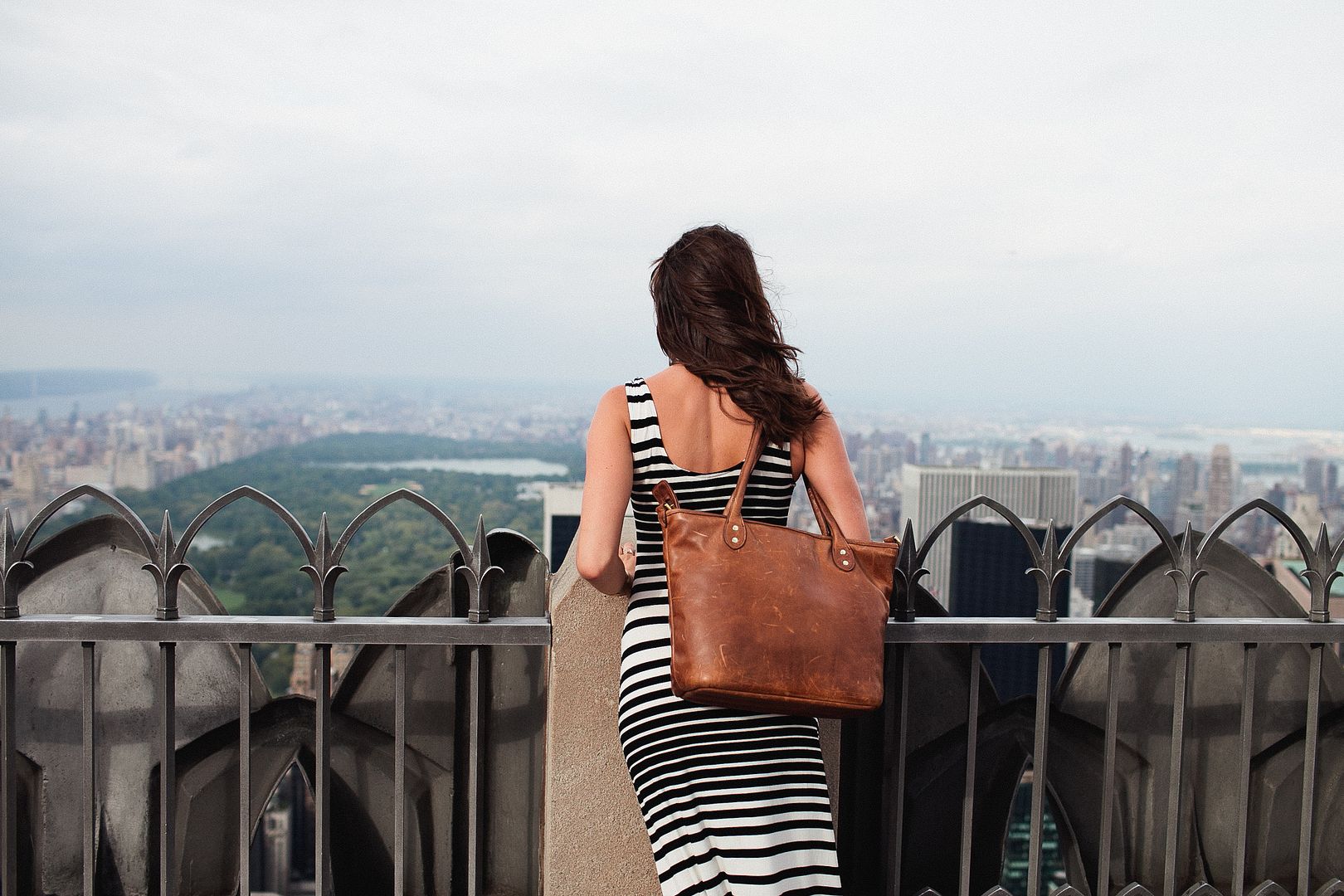 Our next destination was Goldman Sachs, where Aaron works, to catch the sunset from the 43rd floor. Because it was September 11th, we also hoped to see the
Tribute in Light
, which ended up not coming on until later in the evening. I did get a quick picture, although I'm sure it would be even more amazing to see from across the river.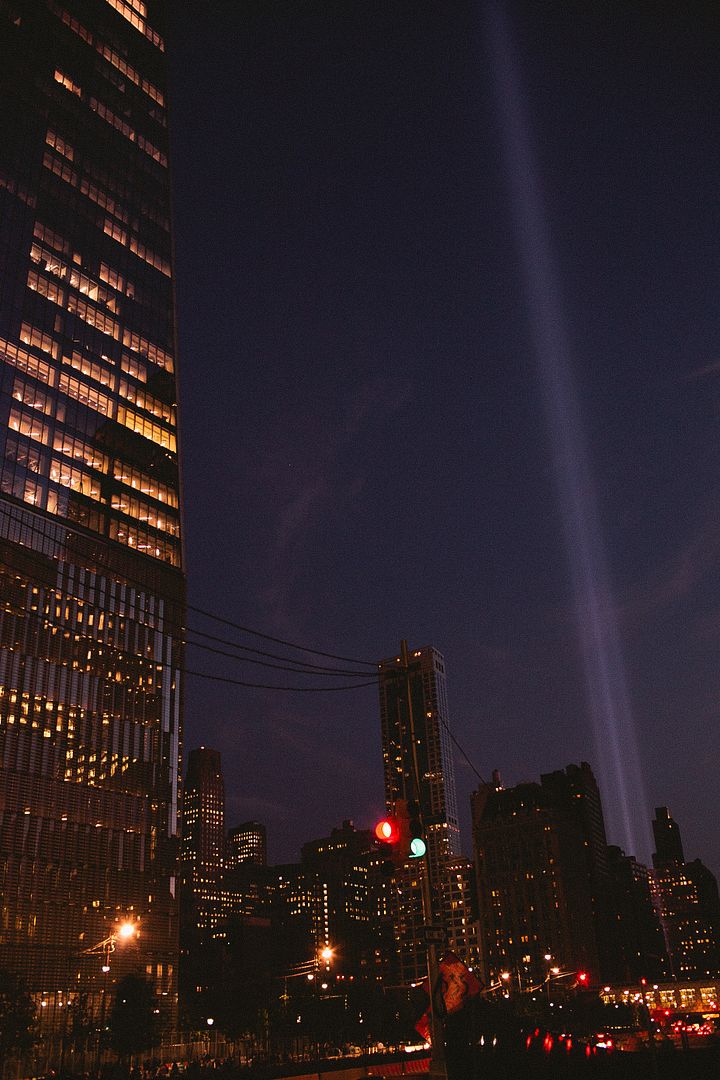 Ps.
Here's a post
from last year when Aaron and I visited Top of the Rock. Super similar overcast skies both times. I'm hoping for a clear, blue day the next time I visit!