Something I've learned throughout my job at ONA is setting goals really matters. We set our goals at the start of each year (sales and otherwise), and there is nothing quite as satisfying as working toward them and then ultimately reaching them. Since the method of writing down goals generally helps at work, I figured I'd take the same approach for my personal ones. There's a sense of accountability having them out in public, and also it's a surefire way to not lose the paper ;)
Read 8 new books
I know, I know this is a pretty low goal. But hey, I'm a new mom! I have a list on my phone of books I've been dying to read and am already beginning to work through them. Thankfully, I have most of them on our shelf or downloaded to Kindle which has made them all the more accessible. Right now I'm reading
Attachments
,
The Magnolia Story
is next, and then
The Good of Giving Up
.
Do one round of Whole30
We're planning to do this starting January 30 - February 28. For those of you who don't know, Whole30 is a program you follow for 30 days and only eat REAL, whole foods. No sugar, no crazy ingredients you can't pronounce. This is a long time coming and we're excited about the reset. The goal isn't to lose weight (it's not a diet), but we're looking forward to the feeling that comes with fueling our bodies with the food it needs.
Date Aaron once a month
Now that we have a baby, going on dates just the two of us is a bit trickier. In fact, we haven't yet! While Hazel is a great dinner companion and we LOVE bringing her along, we'd like to set aside some time each month where we go out just the two of us. Aaron and I tend to be spontaneous when it comes to going out, but this will require some additional planning. It might even make it more fun, since we'll have been looking forward to it rather than planning day of!
Travel somewhere new
We already have a trip booked to Puerto Rico in March! I was inspired by my friend Christine who is going in a few weeks, and we have plenty of Jet Blue points to spare. We're going to stay
HERE
and I'm looking forward to some beach time and relaxing in the sun with my little family. If there's one thing I know about us, this likely won't be the only trip we take this year (#sorryfinances).
Host a party at my house
I'm thinking I need to utilize my lovely backyard for a spring time tea party or some other kind of lady soiree. I have a handful of wonderful girlfriends in the area and I'd love to treat them to an afternoon of fun (with an Instagram worthy set-up, of course).
Compile my clothes into one closet
We have pretty small closets in our house and just one in our master bedroom. Right now, I primarily live out of this one closet but I also have off-season / lesser worn clothes in the guest bedroom closet. Since I really only use the clothes in one closet, I'd like to find a way to minimize my wardrobe to where everything I own can fit in the one in our room. That way, Aaron can take the guest room space and Hazel's can be free for her growing wardrobe and toys.
A month without unnecessary spending
We're actually doing this the month of January, where we aren't spending money on things we don't absolutely need. For instance, while roaming the aisles at Target it's so easy to spend an extra $50 on things that aren't absolute necessities (i.e lipstick). I'm hoping that this will set the tone for the discipline and we can implement more often than just this once.
Get involved at our new church
We started going to
Church of the Advent
in Columbia Heights after Hazel was born, and it feels like this is where we'll be calling our church home. While we've met some wonderful people already, I'd like to be more involved and connected with both our time and money.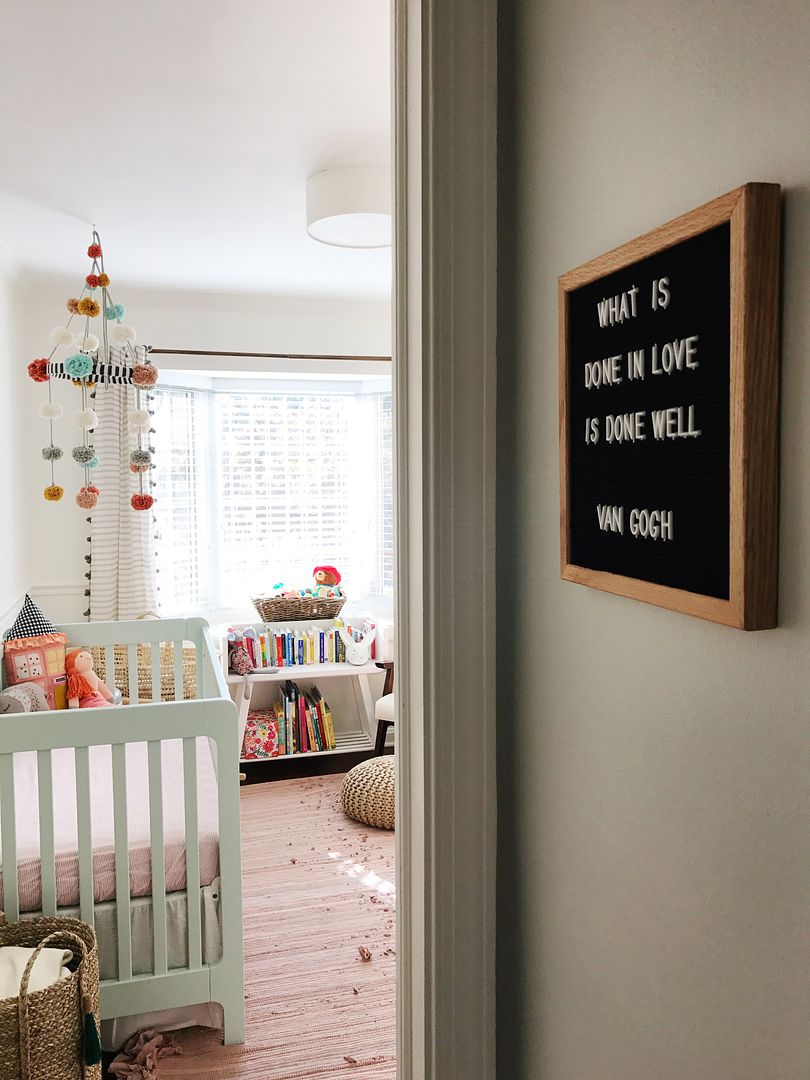 Already looking forward to seeing how I / we do with these. Let's go 2017!