In very fun life news... we bought a house! After deciding to move back to Maryland we found an adorable home in the idyllic town of Garrett Park (read more about it
HERE
). We are absolutely smitten with the town so far and are having so much fun making it ours. Before moving in we got all new hardwood floors, an updated bathroom, and a fresh coat of paint throughout the house (before and after pictures to come). The decorating fun has begun and I'm loving what we have going on so far.
I actually had no idea this little town existed, even while growing up just a few miles away. It's tucked away alongside Rock Creek Park, and has kept the small town charm even though it's right outside of DC. What sold us initially were things like the historic homes, the town progressive dinners, and the fact that they don't have home mail delivery because they want neighbors to interact at the local post office in town - it's seriously like something out of a movie!
While I know I'll eventually miss parts of the busy city life, I'm already enjoying the simple pleasures of life here like outdoor space, bigger grocery stores, and walking up ONE step to get inside. (If you don't recall, we lived in a 6th floor walk-up apartment previously). Thanks to the previous owners, we have a bounty of blooms expected to come this spring and summer - rose bushes, hydrangeas, and ivy all about to burst forth. We're thrilled to be in Montgomery County and can't wait for all the adventures to come!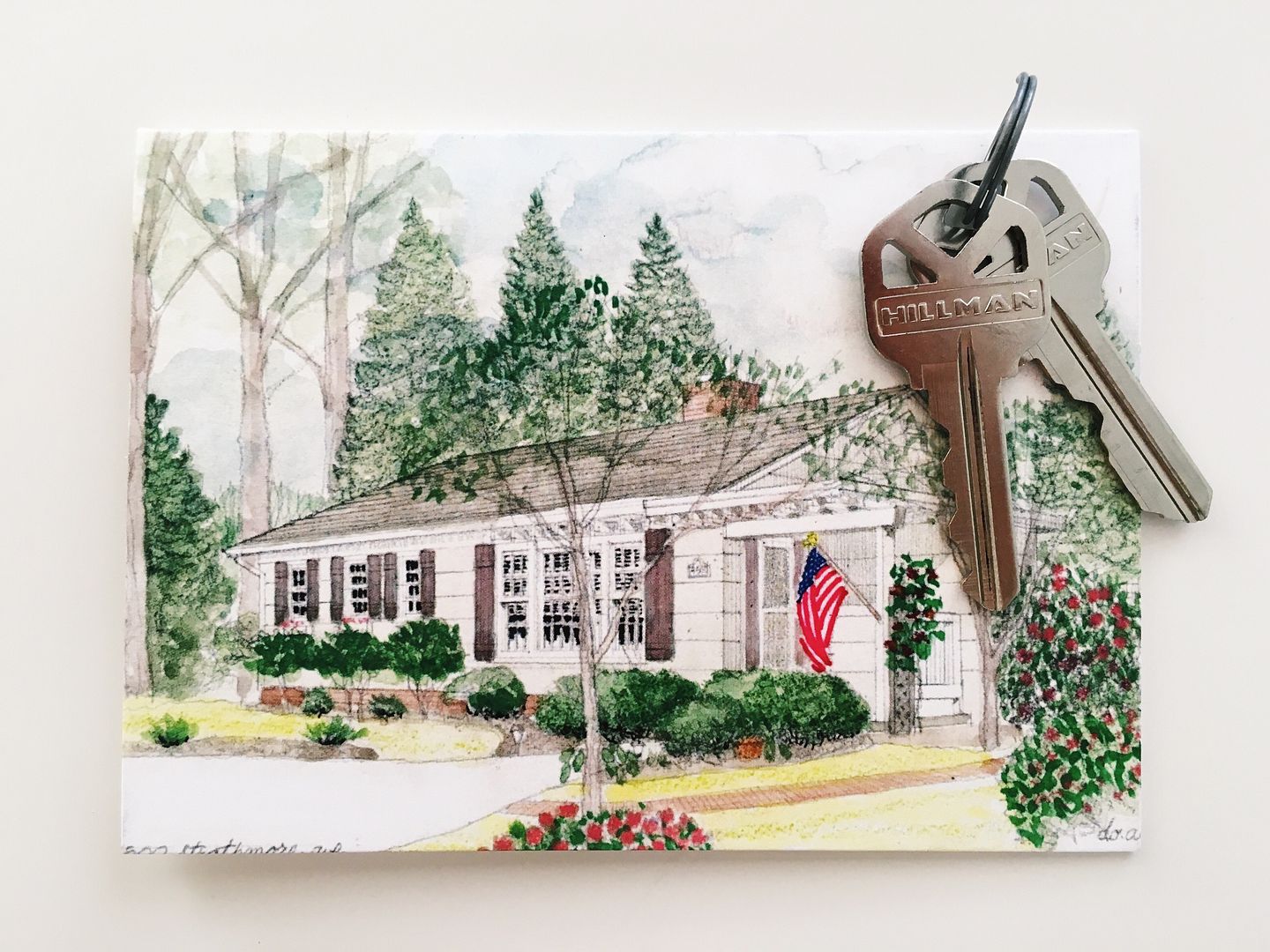 The previous owners had this painting done and they were so sweet to gift us with these notecards when we closed.