I truly never thought I would marry one of those "military guys." I liked the idea of being around the person I dated/married and having them deployed and away for months didn't seem like it was for me. But then again, who IS that for? That's the great thing about these people, they serve our country even though it's not ideal, or fun, or desirable at all for their families. They are a picture of sacrifice, and I'm so thankful that there are people willing to be uncomfortable and far away for us. Thankfully and ever-so-miraculously, Aaron was never once deployed during our (quick) 7-months of dating. Just in time for our wedding, he was out of the Navy and into the civilian world which made me one happy girl.
I love you, Aaron! Thank you for your service. You look so good in your costume :)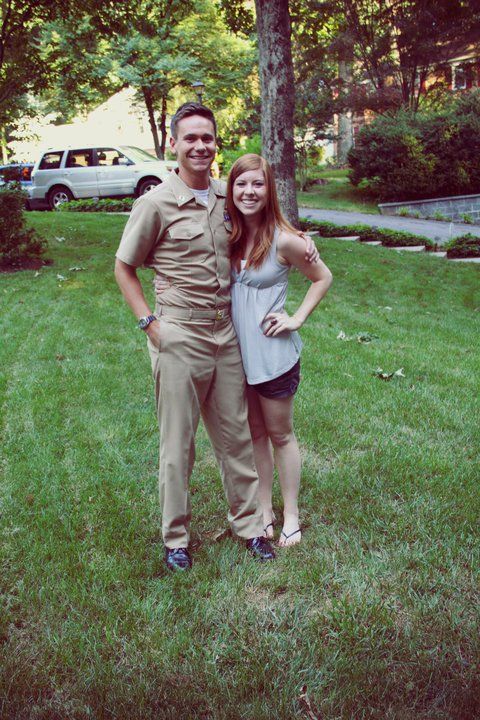 Throwback to our early days of dating!