Today is my favorite person's birthday! The use of exclamation points throughout this post can only serve to
mildly
express how happy I am that Aaron was born! Seriously!
I am so happy for that fact.
I know he has made the lives of his family and friends so much more lively for 28 whole years, and now I can attest to that as well. He's added to the love in my life exponentially, and I couldn't have chosen a better person to marry; I'm daily convinced of it! His heart is so happy, and gentle, and forgiving. He's gracious, and funny, and really, really smart. He's my favorite color, and I think he smells better than anything else. I love him so much!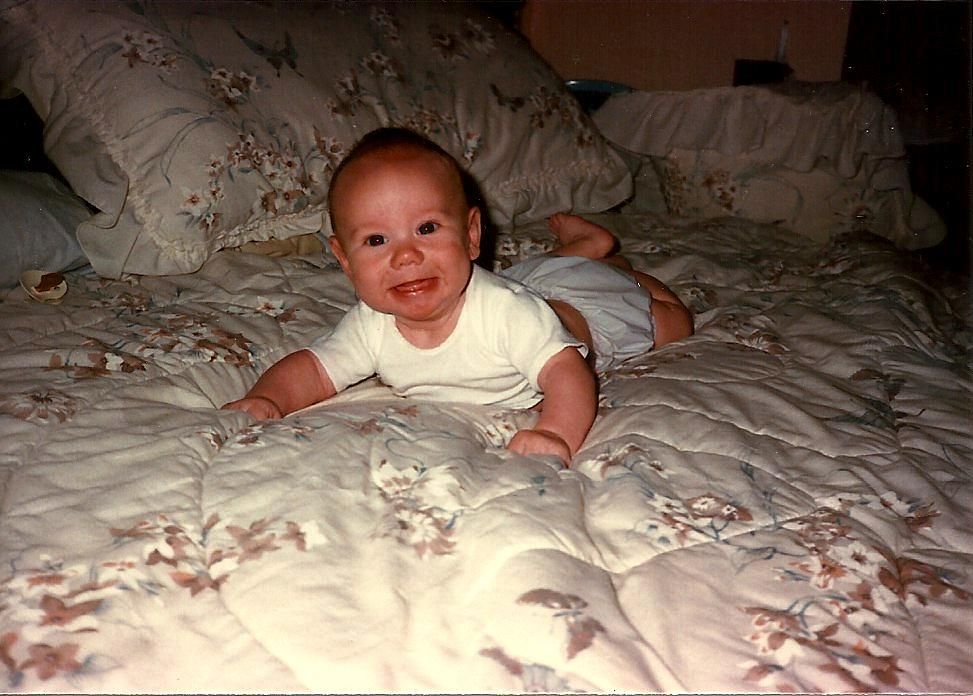 This is my absolute favorite baby picture of him. I think he looks exactly the same, and it makes me laugh. I wish I had known him then!
Happy Birthday, Husband!